Get Smart Mortgage Rates
We Shop 35 Lenders for You!
Call for custom fixed rate terms from 8 – 30 years.
Questions (888)842-7272
Rates based on a Loan Amount of $315,000, Loan to Value (LTV) 70%, Credit FICO Score 770 Rates, terms, and fees as 11/29/2022 11:00 AM Central Standard Time and subject to change without notice. Rates are posted daily at 11am Monday – Friday.  Rates are not posted on the weekend. Call the Smart Mortgage rate lock line now (888)842-7272.
Our process is stress free and smooth.
Complete your home purchase or refinancing goals with easy online access and a designated professional.
1. Pre-Qualify
A Home Loan Expert will have you pre-qualified to buy a home or refinance within 5 minutes. Call now (888)842-7272
2. Apply Online
Fast and easy online application takes 10 minutes.
3. Upload Documents
Simply upload your requested documents to get to the closing table fast.
4. Close Your Loan
Sit back and enjoy your new home purchase or refinance loan from the Smart Mortgage team.
Home Buyers get more Options
Government Financing with 3.5% Down
Our FHA financing program offers easier credit qualifications with lower rates.
Conventional Financing with 3% Down
Our Conventional financing program offers you lower rates with flexible fixed terms.
Grant Programs to assist with Down Payments
Looking for a little help with your down payment?  Forgivable grants are available with mortgage financing through Smart Mortgage Centers.
Now is the time to Refinance
Looking for a lower rate, or maybe it's time for home improvements or cash out.  Get a customized refinance quote from 8 year to 30 year terms.

"This team is exceptional. Refinanced my home in 11 days! Got the rate I wanted and Michelle was very helpful from start to finish. Happy I could work with a local company with a successful outcome." Mel Cameron – Country Club Hills, IL
Helping Veterans since 1997
The VA Mortgage Center helps veterans find smarter home loans.  We answer your VA mortgage questions, offer wholesale rates with no closing cost options.  Take a look at our VA mortgage rates and get quotes today.
VA Home Purchase
Buy a home with NO money down! By using your VA benefits we can help you accomplish your goals of home ownership.
VA Home Refinance
Today's 30-year fixed VA mortgage rate is 6.25% APR 6.490%. Get smarter refinance options with our VA mortgage experts.
Rates based on a Loan Amount of $315,000, Loan to Value (LTV) 70%, Credit FICO Score 770 Rates, terms, and fees as 11/29/2022 11:00 AM Central Standard Time and subject to change without notice. Rates are posted daily at 11am Monday – Friday.  Rates are not posted on the weekend. Call the Smart Mortgage rate lock line now (888)842-7272.
APR vs Interest Rate
When buying a home or refinancing, keep in mind advertised interest rates and the (APR) annual percentage rate are different.  What's the difference?
Interest rate refers to the annual cost of a loan to a borrower and is expressed as a percentage
APR is the annual cost of a loan to a borrower — including fees. Like an interest rate, the APR is expressed as a percentage. Unlike an interest rate, however, it includes other charges or fees such as mortgage insurance, most closing costs, discount points and loan origination fees.
Why the difference? The APR is intended to supply the borrower with a more information.  Considering the APR is more effective when buying a home or refinancing. The APR includes not only the interest expense on the loan but also all fees and other costs involved in procuring the loan. These fees can include broker fees, closing costs, rebates, and discount points. These are often expressed as a percentage.  The Federal Truth in Lending Act requires that every consumer loan agreement disclose the APR. Since all lenders must follow the same rules to ensure the accuracy of the APR, borrowers can use the APR as a good basis for comparing certain costs of loans. (Remember, though: Your monthly payment is not based on APR, it's based on the interest rate on your promissory note.)
Shopping for a Local Mortgage
When shopping for a mortgage it is important to research your options.  Before a consumer even begins the process, checking a companies ratings and reviews can save a lot of time.  Consumers also agree it can be reassuring to work with a local company.  Going local gives the opportunity to meet face to face with a licensed Mortgage Consultant.  Easy to use online mortgage technology should also be an available option.  Online applications, secure document uploads and electronic signatures make the mortgage process simple.
It's important to evaluate interest rates, APR's, closing costs and upfront fees when comparing mortgage offers. After applying, the loan estimate supplies consumers with all of these details in writing.  Always be aware of companies asking for upfront fees.  Companies asking for upfront fees in order to lock a mortgage should be avoided.  Lenders and banks often use this tactic in order to make a consumer feel trapped and upfront fees are often non-refundable.
Being prepared, It's a great idea to gather all of your personal documents before starting your home loan.  Having your documents together will save you and your mortgage consultant a lot of time.  Remember, everyone is working towards the same goal, getting consumers into their new home or refinancing them quickly.  Lastly, it's always a good idea to work with a company that is local and has in house processing.  This can save the headache of having to deal with multiple people throughout the loan.  Working local and one on one with the same person gives consumers peace of mind.
Wholesale Mortgage VS Retail Mortgage
Consumers are easily persuaded by corporate advertising, often billion dollar corporations tied to retail banks and or lenders.  Corporations make millions each year selling retail mortgage rates, upfront fees and even worse charging excessive closing costs.  A major distraction that can easily be diverted by comparing quotes.  A retail quote comes from big name lenders or banks, wholesale quotes comes from local mortgage brokers like Smart Mortgage Centers.  The wholesale broker is able to shop for the lowest rate, offer discounted pricing, no upfront fees, and no closing cost options.  Even more appealing, wholesale brokers work side by side with consumers from start to finish.  Another benefit would include a wide variety of programs, lower credit score options and even finding alternative ways to lend.  No matter what your situation, always entertain the idea of getting a quote from a local mortgage broker.
Popular Local Mortgage Programs
Types of mortgage programs available to home buyers and those looking to refinance.
Conventional Mortgage
620 Credit Scores required with a minimum of 3% down.  Conventional loans offer low mortgage rates. FHA Mortgage Programs 580 credit scores required with 3.5% down payment. FICO scores under 580 can qualify with 10% down.  Easier qualifications for less than perfect credit. VA Mortgage Programs The VA mortgage program is excellent for service members looking to buy a home with NO money down. USDA Mortgage Programs Buy a home with no money down just outside of major cities.
Grant Programs
Private grant programs offer consumers help with the down payment for a new home. Non QM Loans (Alternative Lending) Bank statement programs, ITIN programs, Foreign National Programs.  Finding alternative methods for home buyers. Manufactured Home Loan Programs for factory built homes on a permanent chassis, and generally come in single or two-section units. Rehab Loans For new home buyers or those looking to refinance.  Finance simple upgrades, remodeling or more complex renovation projects, and everything in between.
We create a personal mortgage experience with technology. Our reviews speak for themselves.
5.0 / 5
star rating by our clients on Google, Yelp, BBB, Facebook
24
years of mortgage experience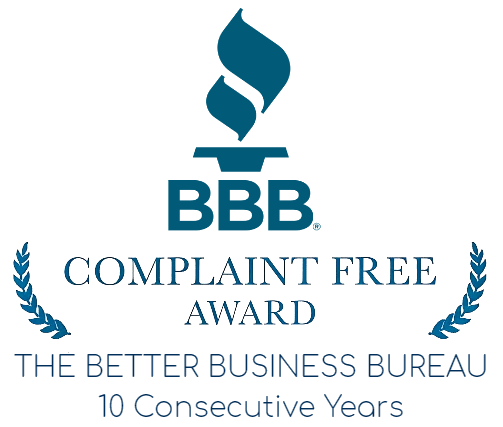 Our clients are talking about our exceptional service. Here's what they're saying.
"I highly recommend Patty from Smart Mortgage Center. She was extremely helpful, thorough and knowledgeable. The entire process was exceptional and cant thank Patty enough for her effort." Thomas Miller
"Michelle is a pleasure to work with. She is professional, thorough and was able to help me find the right mortgage that met my needs and budget. I highly recommend Smart Mortgage." Jennifer Battista
"Excellent service! Ryan is very knowledgeable and responsive. It has been such a pleasure working with him. Ours presented some challenges including time constraints but Ryan's expertise allowed us to overcome all wonderfully. We are very pleased."  Vivian Santiago
"My experience with Smart Mortgage was phenomenal. The staff are excellent and very knowledgeable. I highly recommend."  David Hughes
"Working with Michelle G has been an ultimate pleasure. I got a great rate, and she made sure I understood the process and all of my options." April Jones
Meeting your financial goals has never been this easy.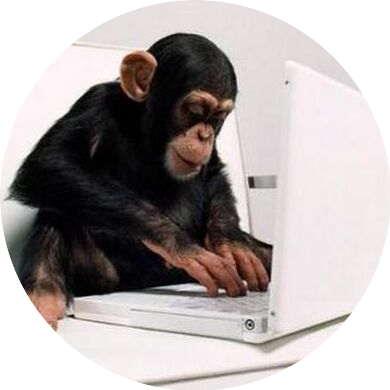 So simple my pet monkey could do it. Find the mortgage rate and program that fits your needs. Social security number not required for rate quotes.